My Blog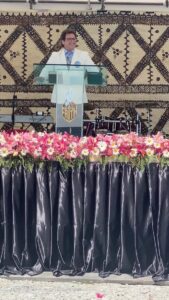 http://www.youtube.com/watch?
v=On9TRWaZMsc
Bro. Rick, Thank you for coming to Florida and ministering such a powerful word to our church and to me personally.  When you laid hands on me and spoke to me by the spirit of God that I had been given a bad report, at first I thought you talked to my wife, then I realized you had never met her, secondly I was not sure about this Holy Ghost stuff.  But as I listened to you minister and give that powerful testimony about you're healing, it all made sense to me and I could for the first time see it in the scriptures.  When you laid hands...
read more
My heart and desire first and foremost is to see many come into the kingdom, and for the Body of Christ, it  is to see them healed and made completely whole and to walk in the fulness of their redemption, and understanding the love of God.  In understanding this, it avails them to walk thru life as victors and free from all condemnation and guilt. Having a working knowledge of the love and grace of God is one of the most powerful and life changing things that can take place in the understanding of how to be successful as a christian in their...
read more
Hello everyone and welcome to my new website.  Here you can keep up with my blog on all my upcoming events.
read more